Controversial singer Willy Paul has come under heavy social media criticism after allegedly threatening to draw a gun out on an unidentified man during an argument over parking space.
In a video that has since found its way online, the visibly infuriated 'Shado Mado' hitmaker gets into a squabble with the individual, asking him why he attacked him.
"Umeniattack, so nakuuliza tukianza kupigana risasi hapa kuna shida?" Willy Paul is heard saying.
["You have attacked me, so will there be any problem if we start shooting each other right here?"]
The Saldido Records Founder then gets out of his car and moves his right arm behind him as if to draw out a weapon but is urged to cool down by some members of the public that had already started gathering.
The singer then notices one of the bystanders recording the incident and charges at them while shouting "we wacha kunirecord" ["stop recording me."]
EDAILY cannot however independently verify the authenticity of the video or when it was taken as efforts to get a response from Willy Paul bore no fruits.
Below is the video (courtesy:Nairobi Gossip Club)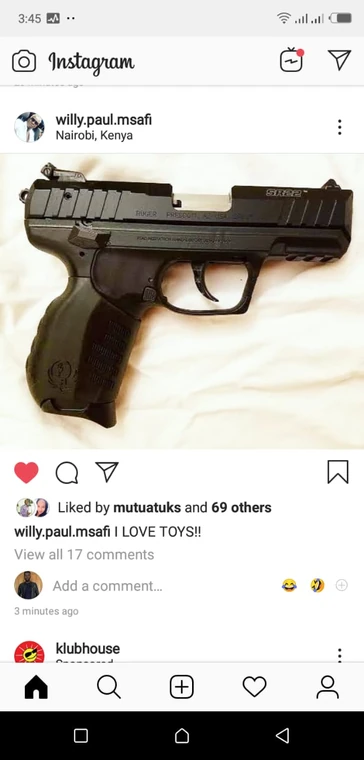 tagged in:
Gun drama
Willy Paul