In 2006, Brian Ogola was suspended from school. His letter of suspension haughtily written that he had been caught engaging in group sex and was in possession of an outlawed FM radio set.
Now an actor of repute, Ogola has recounted the rib-breaking experience on Twitter, much to the amusement of his fans.
And the story goes:
In 2006, I was in form 3. There was a girl who lived in the teacher's quarters. She was the accounts clerk's niece. She'd usually pass by the basketball court during training on her way to the market almost every day. We'd regularly send her to buy chapos for us. She was reliable
One day, I happened to be alone on the bball court when she was walking by. She interrupted my shooting drill and invited me for a casual hangout at her place later that night at 9pm. Her aunt was not around and some of her other friends were going to be there.
It was on a Sunday at the end of a very very long 2nd term. I had a lot of time on my hands since we were done with exams and a nigga was thirsty AF! What was I going to do, say NO?
At exactly 8.15pm during night preps, I excused myself from class and headed to one of the the study rooms – they were situated a lot closer to the darkest route to her place. I hid my books in the ceiling board, tucked my collar and sleeves into my sweater and got on the move.
I was anticipating sex for the first time around that age and I had acquired a condom over the previous holiday. It was still in my wallet. I carried it with me. I wasn't sure if I was going to get lucky but I wasn't going to show up unprepared.
I crept quietly along the school's fence in the dark of night. Stopping every few meters just to make sure I wasn't spotted by anyone. It was slow but I finally got to the house. But to my surprise, around four other guys were already there. 3 of whom were my bball team mates.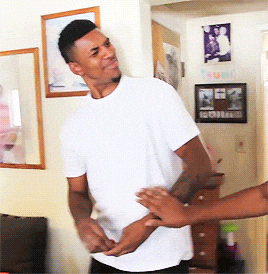 I was shocked to see them there because I thought it was just going to be a nice hangout between me, her and her friends. But she had also invited a couple of other guys who invited a friend each. At this point, things were going downhill fast.
We were all waiting for her to come outside. But when she did, she said that she had only invited 3. The rest had to leave and it was up to us to figure it out amongst ourselves. She went back inside and left us bickering amongst ourselves. Just then, 3 other guys showed up.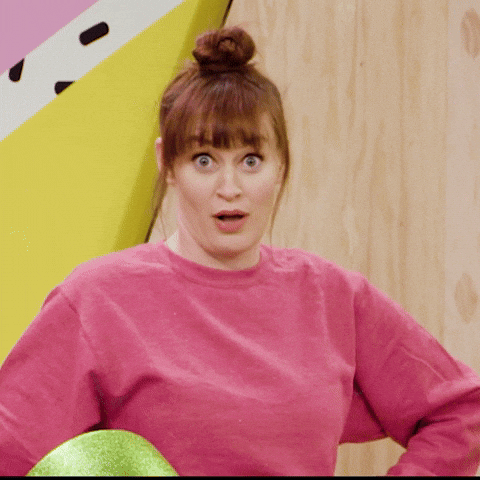 That's when I decided to cut my losses. I quietly sneaked back to the study room without being noticed. I spent the rest of the night preps thinking about the night that could have been and how naive I was to assume that it was just going to be the two of us.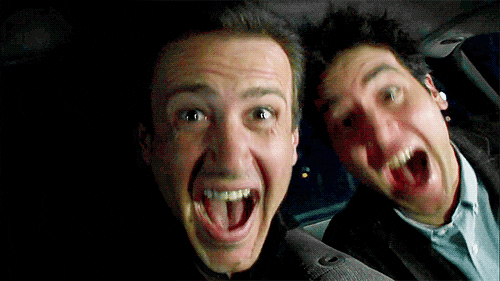 The next morning, at assembly, the Deputy principal announces that her web of "snitches" had informed her about a group of boys who were seen at the teacher's quarters the previous night. My heart sunk into my stomach.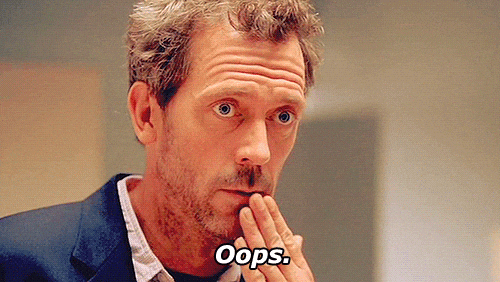 Sure enough, the school disciplinarian came for me in class shortly after assembly. I got to the deputys office and the gang of 8 had now grown to around 13. Apparently more guys showed up after I had left. Some were already crying from the beatings. I braced myself.
I gave a full account of my activities the previous night without implicating anyone. I admitted to going there in anticipation for sex but didn't admit to seeing anyone else. I was the only one who admitted to anything. The rest denied it all. I still got a good beating.
They told me that 3 guys were seen leaving the accounts clerk's house early that morning. They wanted to know who they were. But no one was talking. So they sent for her at school and she came with her friends and pointed out the 3 guys who spent the night.
I thought the rest of us would just get punished but we were all taken to our specific dormitories and searched thoroughly. That's when they found the palito. I carried my box and mattress and was given the suspension letter at the school gate.
I was not involved in any group sex. That was sensationalization at its best by some overzealous teacher. They made is sound worse than it actually was. How I awkwardly explained all of this to my parents is a thread for another day.
See  some of the reactions on social Twitter:
Why did you accept to be beaten? In Maranda, I refused to sit for that Siaya Physics thing. After which I proceeded out of school (looong story). Came back next day. Big case. I refused to be beaten. Deputy head claimed I was mentally disturbed. Was sent home for mental check up.

— Wuod Adhiambo 🚭 (@nyadwas) January 9, 2020
FSK kabisa…na ule jamaa wa "ule manzi amenikunywa" akaambiwa he was drinking manzi 🤣🤣🤣🤣

— Richard Oketch (@richieoketch) January 9, 2020
I remember ile skiu our teacher on duty alitunyemelea kwa choo tukisiza tenje alafu Chris aka sema "Timo ebu pass hio tenje" teacher akatokea aksema bring the tenje I can smell the tenje…

— tim king'oo (@kingoo_tim) January 8, 2020
LMAO!!!

I feel like "Found with a radio" was not necessary after the first allegation surely. That's just petty.

That's like listing Hitler's crimes as:

1. Gassed a million jews
2. Stole a lollipop.

— Sis (@ajmusira) January 8, 2020
We had a head boy who acted like a demigod but was caught kwa dorm na mboch wa mwalimu kwa dorm na watchie pekejeing as everyone was in preps. Man, he got expelled n did kcse as a day scholar. Did people rejoice or what.

— Ndukulu & 960 others (@Imuigai) January 9, 2020
But in Nyanza teachers were dramatic,sisi tulipatikana tumechill kwa place ya movie mwitu..Suspension letter ikaandikwa Roaming in Brothels!Inabidi mnapitia Cyber kuedit letter,the real one mzazi atapigwa na butwaa mkifika mbele ya Principal.

— Wuon_Zara (@Brianmimi) January 8, 2020
I was suspended for 'Gross Indiscipline – Heckling and Booing at newly elected Students Councillors at an induction meeting.' Yala was insane.

— Sibuor (@its_sibuor) January 8, 2020
tagged in: